FirstPROOF Standard
FirstPROOF Standard is an entry-level but powerful prepress soft-proofing workflow product that allows for easy tracking, viewing and checking of ripped jobs prior to output. When added to an existing Harlequin, Esko-Graphics, Presstek DI or any TIFF-based RIP it provides a significant improvement in proofing jobs before output.
The high-performance viewing capabilities allow users to efficiently navigate around a job, zooming in and out to check the layout and content. In doing so, users of FirstPROOF Standard can check for basic prepress issues before exposing film, burning plates or worse still printing pages, thus saving valuable time and money.
Amongst the many features is the ability to search for a given job (by name), see a thumbnail of the pages in a job, see the overall ink coverage of each separation (with either '0%' or '>0%' indicating a blank separation or one with just crop marks and color bars), view either a composite of the pages in a job or each separation in a page, delete jobs or separations that are blank or contain errors and output jobs that contain no errors.
Highlights
Search multiple RIPs to find a given job
View jobs from remote RIPs without stopping output / prior to output
Unique Trap Black tool that allows the user to easily check black traps
High-performance remote (LAN) image viewing – pan, zoom, rotate and flip
Job control – approve, reject, delete and output jobs
Positional tools – coordinates, adjustable rulers, gridlines and guidelines
Color tools – background paper color and opaque inks
Modern UI – job hierarchy, job information, page thumbnails, navigation window and tooltips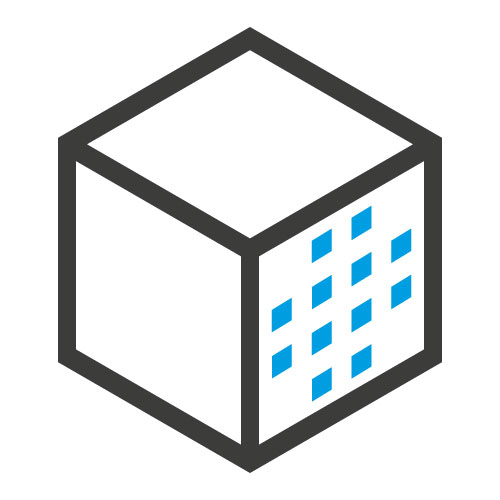 Try FirstPROOF Standard
A fully-functional 28-day trial version of FirstPROOF 6, the latest version of the world's most advanced prepress soft-proofing software.
For Windows
FirstPROOF StandardFor Windows 7 / 8 / 8.1
For Mac
FirstPROOF StandardFor Mac
High-performance viewing
At the heart of FirstPROOF is a high-performance viewing engine that is capable of viewing high-resolution data from Harlequin, Esko Flex (LEN), Presstek DI or any TIFF RIP. FirstPROOF allows the user to zoom in and out rapidly and to pan and rotate the view in real-time to see what has been RIPped in the job. Any mistakes or problems in the job are easily detected, allowing the user to guarantee that what is printed will be right the first time.
Job control
Jobs that have been viewed can be either temporarily marked as approved/rejected or permanently output/deleted. Annotation notes can be attached to each job.
FirstPROOF Standard customization options
As of FirstPROOF 6, a number of options have been added to provide additional functionality to FirstPROOF Standard:
Advanced View Tools
This consists of all the Advanced View Tools in FirstPROOF 6 Professional, such as the Measurement Tools, Ink Limits Tool and Duplex View Tools
Page Modification
This consists of the Crop, Rotate, Merge and Knockout Tools
Printing and Export
This consists of the printing and export capabilities of FirstPROOF 6 Professional
Scum Dot Removal (Clean Tool)
This consists of the Clean Tool, used to remove single isolated pixels for either Flexo or Screen printing
Color Management
This consists of the color management (color-accurate viewing) capabilities of FirstPROOF 6 Professional
---
These five customization options – the additional features included in FirstPROOF 6 Professional – are available for individual purchase through a Dealer or OEM, allowing full customisation of the base product. Purchased Option Keys can be input into FirstPROOF 6 Standard to unlock these additional features.
Operating systems supported
Windows 7 / 8 / 8.1 / 10
Mac OS X (Intel) 10.2 – 10.10
RIPs supported
Harlequin RIP versions 3 and 4 with limited functionality
Harlequin RIP versions 5, 6, 7, 8 and 9
Harlequin RIP version 10 (Multi-RIP, both 32-bit and 64-bit)
Harlequin RIP version 11 (Multi-RIP, 64-bit only)
Esko Flex RIP (LEN format)
Presstek RIP (DI format)
All TIFF RIPs